Presentation of the company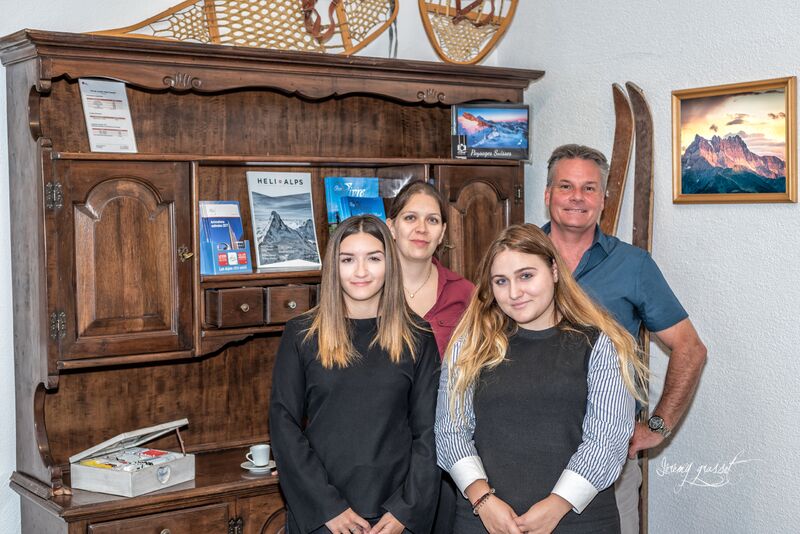 Your mountain agency, specialist of the Vaudoise Alps, at your service since 1982.
REAL ESTATE DIFFERENTLY
Established in Leysin since 1982, LPM Immobilier is the oldest agenciy in the village. With a small team of passionate collaborators, it offers a global service of quality and proximity with the objective of satisfying its customers with whom it maintains close ties. Focus on a trusted real estate partner that has been working for almost 40 years to develop the Vaud Alps.
A family history
Formerly Gérance Freymond (1962), at the time, branch of an agency based in Aigle, it participated in the development of the resort by taking charge of the sale of apartments and a new form of service at the time: rental and the management of apartments in second homes for Swiss and foreigners. In 1982, the agency passed into the hands of the Oscarsson family based in the region. Léna took over the management under the name of Gérance 2000 before becoming the owner herself with her sons Peter and Mikael in 2009. In 2014, the latter bought the majority of the shares and decided to modernize the agency while continuing the values ​​for which the family business is famous. The name Gérance 2000, which seemed futuristic at the time, gave way to LPM Immobilier and the work tools were modernized. Now with seven employees, the leysenoude agency is one of the most prosperous in the Vaudois Alps.
A complete range of services
Active in Leysin, Les Mosses, Le Sépey and Les Diablerets, LPM Immobilier is a versatile real estate partner. The agency is in fact developing its skills in a wide range of activities including brokerage, with around one hundred properties for sale, and around two hundred for rental (year-round, season and vacation), PPE administration or management. Services for goods of all sizes and all standings. Benefiting from extensive experience in the mountain real estate market and a large network of partners (88 agencies), the agency is also able to support its clients in their efforts to obtain real estate financing. In addition to the so-called "classic" services of a real estate agency, LPM Immobilier also takes care of the management of renovation work on behalf of owners wishing to refurbish an old property or one that does not meet their tastes. Project, choice of materials, mobilization of companies, site management, etc., the agency takes care of everything until the keys are handed over.
Real estate on a human scale
LPM Immobilier is one of its agencies which privilege the contact and the conviviality with the customers. Available and attentive, it works on the basis of a partnership with each of its clients to offer them quality services that meet their expectations in every respect. Her credo? Earn your trust through serious and professional work". A goal that seems to have been achieved, as evidenced by the high level of customer loyalty: "Over the past 37 years, we have had the pleasure of seeing families grow, children change and it is not uncommon for customers to become friends," says Mikael Oscarsson. A family business philosophy that goes beyond mere commercial relationships and that makes LPM Immobilier an agency like no other. An agency that is also involved in the life of the village through its director, a member of the local council.
A team on a human scale
LPM Immobilier is a small, close-knit and dynamic team of six employees (Andreia, Noémie, Stéphanie, Thierry, Nils and Mikael) with complementary skills. The open and family business culture is based on values such as respect, listening and mutual aid. Enough to ensure a good atmosphere at work which directly benefits customers. A training company, LPM Immobilier also welcomes an apprentice. A way to invest in the success of young people and to pass on their passion for the profession and their know-how. "I have always had a lot of fun training young people in our profession. It's always a very enriching experience for them and for me, "concludes Mikael Oscarsson.
Translated with www.DeepL.com/Translator
Contact